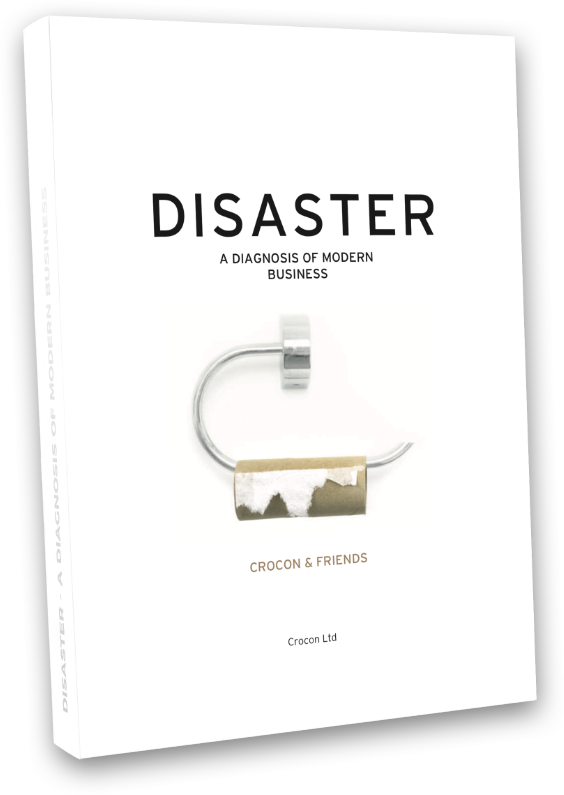 Crocon & Friends
Disaster
BEST CORPORATE BOOK IN THE WORLD by choice of Content Marketing Institute
Feeling lost in every day business, surrounded by patients? About to blow your lid? Need help? This is the prescription book for you.
Hmm, I'm interested...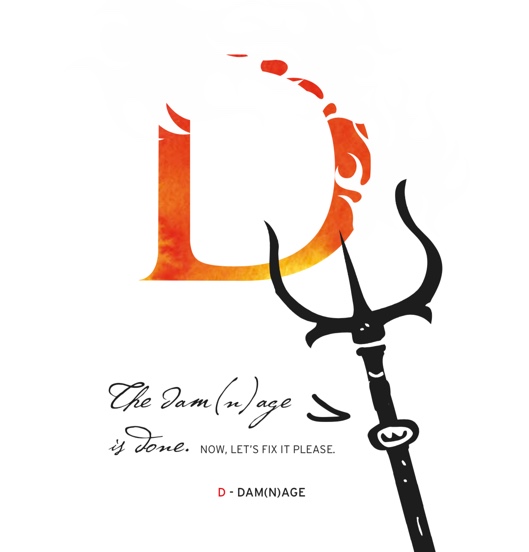 Disaster
A Diagnosis of Modern Business
This is the book we were writing while we were dealing with psychotic fits of our clients, business partners and colleagues. We hoped it would open a few eyes and tell people that being miserable is not a virtue, that being blinded by rules and systems is not healthy, that we need to appreciate creativity and play. Yes, even in serious business. Especially in serious business, because children take their play seriously… Cutting to the point, this picturebook for business people is an antidote to the present state of the business world and a call for change!
OK, SOLD
Examples of symptoms from PM* Clinic
---
Symptoms}
Protocol no. 2010079859
The patient is suffering from constipation. We've tried with prunes and bran, but nothing helps. He wears striped clothes and refuses to bend over when he's in the shower. He is trying to pay TV subscription with cigarettes. He talks to his coworkers in codes, so that the guards wouldn't understand what he's saying. He claims he's innocent and that he's done everything in accordance with the Cabbage Production Protocol.
Symptoms}
Protocol no. 2010079859
The patient keeps thinking of his working environment as some kind of a festival. Being asked about his role in the work organization, he proudly says his circus act involves "deep-shit swimming".
Symptoms}
Protocol no. 2010079859
The patient regularly takes medications. Every morning he pops a tranquilizer on an empty stomach, has some valerian root drops before opening an e-mail and an anxiolytic every time the phone rings. By lunchbreak, the patient is in a comatose state, which is colloquially known as "adjustment to the working atmosphere".
Symptoms}
Protocol no. 2010079859
During a diagnostic examination, the patient is found to have an extremely high concentration of toxic elements in his organism: Eh (Empty Head), Ag (Aggression), In (Indolence), Ar (Arrogance), Ig (Ignorance), Am (Amorality) and Un (Unkindness). It seems that these toxins have been accumulating in his liver for years and that the condition is terminal.
Symptoms}
Protocol no. 2010079859
The patient is prone to lies and frauds. While he was waiting for the doctor's examination, he recruited three other patients who were there in the waiting room with him, a nurse and her colleague from the doctor's office next door in a pyramid scheme, which he made up right there on the spot. He sold the doctor his own stethoscope and a bunch of referral forms that haven't been used since 1963.
Symptoms}
Protocol no. 2010079859
The patient's problem is highly complex. He sees complications in everything. Every time he responds to a simple question, he introduces all kinds of unexpected variables. For instance, when he is asked about his favorite music, he responds by mentioning the effect of Earth's rotation on the price of Andalusian green peas if we observe it through a red plastic wrap. It seems nothing can be simple.
Symptoms}
Protocol no. 2010079859
The patients says his voyage will first take him to Inflated City, which is followed by a tour of the No Spine, and, after many other equally interesting locations, such as Toilet Town, Pukepolis, Butthole Bay or Vomitville, ends with a crazy weekend at Asshole Meeting Point.
Symptoms}
Protocol no. 2010079859
At the very mention of bureaucracy, the patient suddenly has digestion problems, so he locks himself up in the toilet. Since he is inside for ages, we try to talk to him and ask him to come out. "I can't!" he yells. "What do you mean, you can't?" we ask. And he shouts back: "I'm one paper short!"
Is this book for me?
---
If in your every day business and life you find yourself faced with too many useless information, fake news, human stupidity, ridiculous pressures, forms that serve only themselves and various other bullshit, and at the same time you find yourself to be responsible, dedicated to your work and willing to change things, you might think that YOU are the one that's not normal. In that case this book could very much be of interest to you. In case none of this applies, click HERE.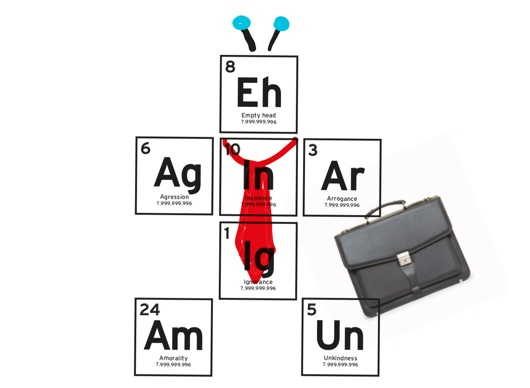 Take a look then give it back
---
We can't exactly reveal the whole book but here you can see a few pages and realize how much creativity, time, attention and love it contains. There are many pictures and illustrations so it is suitable for all types of readers.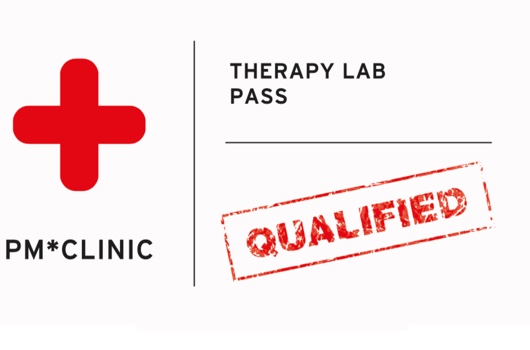 About the clinic
PM* clinic
Our popularly named clinic was founded as a place where human worth is in fashion, where creativity is as valued as proactivity, where people are motivated by knowledge, choices, goals and unselfishly share their experiences with people like you!
Testimonials by our cured patients
---
A few words from our dear patients and customers that confirm how much strength and confidence the book gave them in facing "real" problems in everyday business and life.
"This book has helped me a lot, not even sure how or why, but after reading it I take less crap and laugh a lot more. All the warm and cold recommendations from me!"
Already Agonized
"Since writing to Arien, I've had perfectly filed nails and a rising career in a cozy work environment. I told my colleague "NO!" which threw him off so much that he now makes me coffee every day, brings me lunch and writes paragraphs instead of me. The more I tell him "NO!", the more servient he becomes. Recently he has asked me to marry him. Can you guess what I replied?"
Mirna
"After seeking advice from Arien, my life has completely changed. I spend a lot of time in warm baths so I feel very relaxed and clean, I smell nice and my pores are open. Mrs Stronzini is treated to ice-cream every time which has proved to be very efficient – she has tripled her orders so she can visit us more. She has eaten so much ice-cream that we have had to widen our doors, but it was worth it. I am no longer withered, maybe because I spend so much time in water"
Withered Daisy
"Thanks to PM* Clinic, I have improved greatly as an employee and as a person. Unreplied e-mails no longer trouble me as I now use the phone generously in daily communication. I even call multiple times about a certain e-mail I send and new business partners often say to me: "You're the guy! I heard about you!" And we all know good news travel far so I am very pleased."
Lucky
Our doctor team
---

Linda Poščić Borovac
Doctor Linda is the founder of PM clinic. In her medical practice, she gives clear and precise diagnoses, without unnecessary paperwork. When she examines a patient's words, she prefers them clean, not sugarcoated.

Ana Zoričić
Doctor Ana believes it is normal for people to lose things from time to time. For example, she lost her patience for fools long time ago and now she may lose her foot in somebody's ass. At the mention of an annex to a contract, she gets nervous ticks and immediately takes out a bone saw. Clients must treat her with respect, otherwise...

Zoran Krušvar
Always typing on his keyboard and grinning. Patients often think there is a hidden meaning to it, but he says it is just an effect of too much caffeine in his tea. He takes bribes in the form of chocolate and then he grins even more. Sometimes he refers to himself in the third person singular. There is no hidden meaning here either; it is just the result of too much chocolate.

Veronika Uravić Čolak
Doctor Veronika has been meticulously studying anatomy and ergonomics. Her focus of interest is the design of surgical equipment that meets the needs of the 21st century working environment. Her knives are a lot bigger, and her axes are sharper than the competitors'.
Where can I get this stunning book?
---
You are now convinced this book is really cool and you must have it for yourself or gift it to someone who needs it? In that case, fill out below form truthfully and we will contact you as soon as possible. Unfortunately, you will not get a set of knives with your order because one doesn't gift knives… Thank you for your order!
24,50 EUR (35,00 EUR -30% DISCOUNT) - PROMOTIONAL PRICE UNTIL 31.01.2022.
Shipping within Croatia is free / Shipping within EU +30,00 EUR
Shipping worldwide - depends on quantity and destination country, please contact us at info@pmclinic.hr
Please send us an info on book edition (Croatian/English) under "Message/deep thought/other" field.
If you want to pay with PayPal, you will find a link below.
On-line payment / PayPal
---
You can pay online for the book via Paypal (prices are in EUR due to the payment system). Please select how many books you would love to purchase, the type of delivery and press the Paypal button... Our site does not store information about your card, but everything is done via Paypal security protocols.